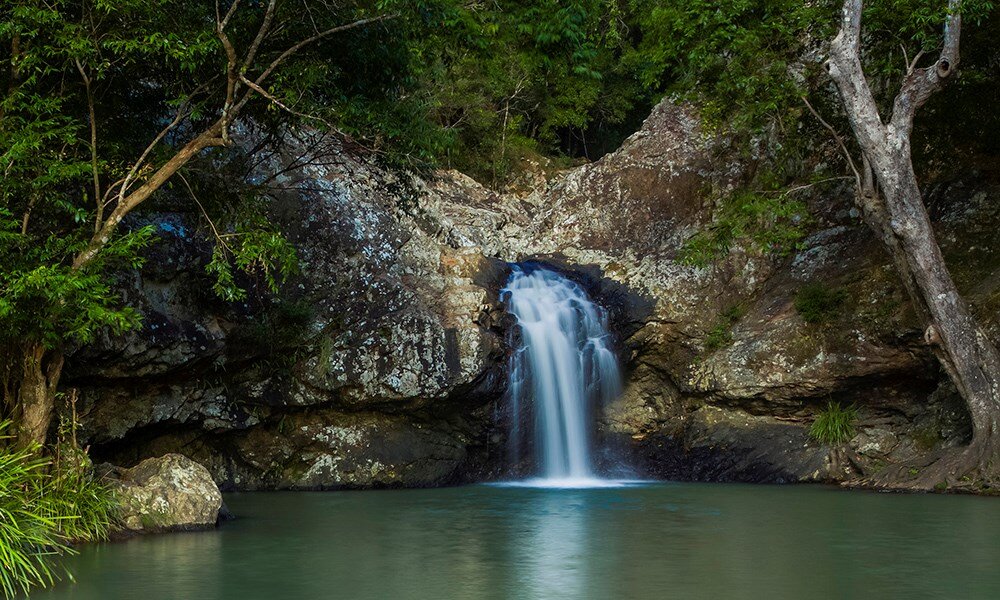 "Nature does not hurry and yet everything is accomplished." Lao Tzu
Baroon Pocket to Kondalilla Falls
Awareness Walk
Monday 1st July 2019
route time: 5 hours
meeting at 7:00am
Drive from Montville and follow the signs towards Baroon Pocket Dam via Western Avenue and Narrows Road. Turn right into the Great Walk (GW) entrance car park just before the Baroon Pocket Dam picnic area.
---
Kondalilla National Parkspectacular mountain views, unspoilt rainforestand the breathtaking waterfall.
A stroll through the Southeast Queensland rainforest,with spectacular views.
Thank you to Marsha and Neil for a great time in nature. "Country road, take me home…"16 km in 6 hours 'We are the champions'…qualified as experienced bushwalkers..
---
"Every aspect of Nature reveals a deep mystery andtouches our sense of wonder and awe."Carl Sagan
---
"And forget not that the earth delights to feelyour bare feet and the winds long to play with your hair."Khalil Gibran
source Aussie Bush Walking, image courtesy of Hinterland Tourism
#awareness #walk #kondalillafals #baroonlake