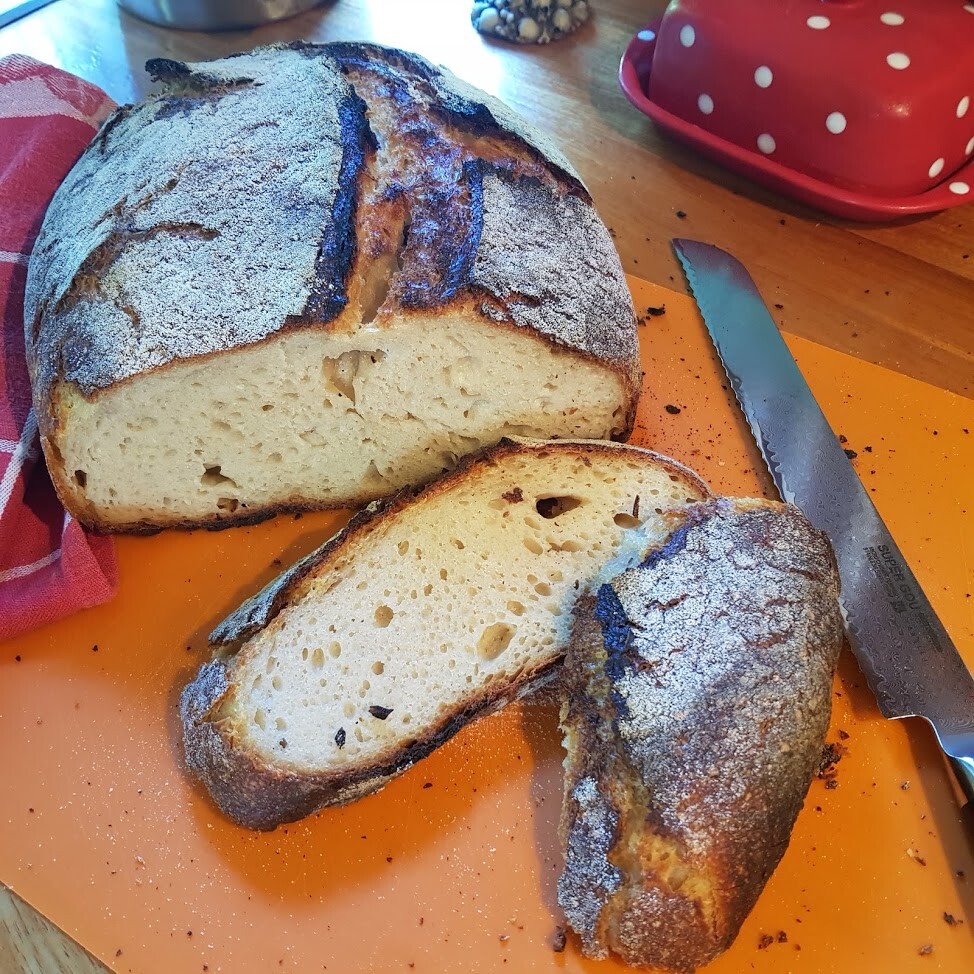 "[Breadmaking is] one of those almost hypnotic businesses, like a dance from some ancient ceremony. It leaves you filled with one of the world's sweetest smells… there is no chiropractic treatment, no Yoga exercise, no hour of meditation in a music-throbbing chapel. that will leave you emptier of bad thoughts than this homely ceremony of making bread." M.F.K. Fisher, The Art of Eating
Sourdough is unique because it does not require commercial yeast in order to rise.
It's made with a live fermented culture of flour and water, a sourdough starter, which acts as a natural leavening agent. From a health standpoint, it dominates when compared to standard loaves. The naturally occurring acids and long fermentation help to break down the proteins and gluten, making it more digestible and easy for the body to absorb. In the long slow fermentation that produces sourdough bread, important nutrients such as iron, zinc and magnesium, antioxidants, folic acid and other B vitamins become easier for our bodies to absorb. Sourdough is known for its characteristic flavour ranging from mild to strong, chewy texture, and crisp crust.
"Bread – like real love – took time, cultivation, strong loving hands and patience. It lived, rising and growing to fruition only under the most perfect circumstances." Melissa Hill, Something From Tiffany's
#sourdoughbread #flour #bread