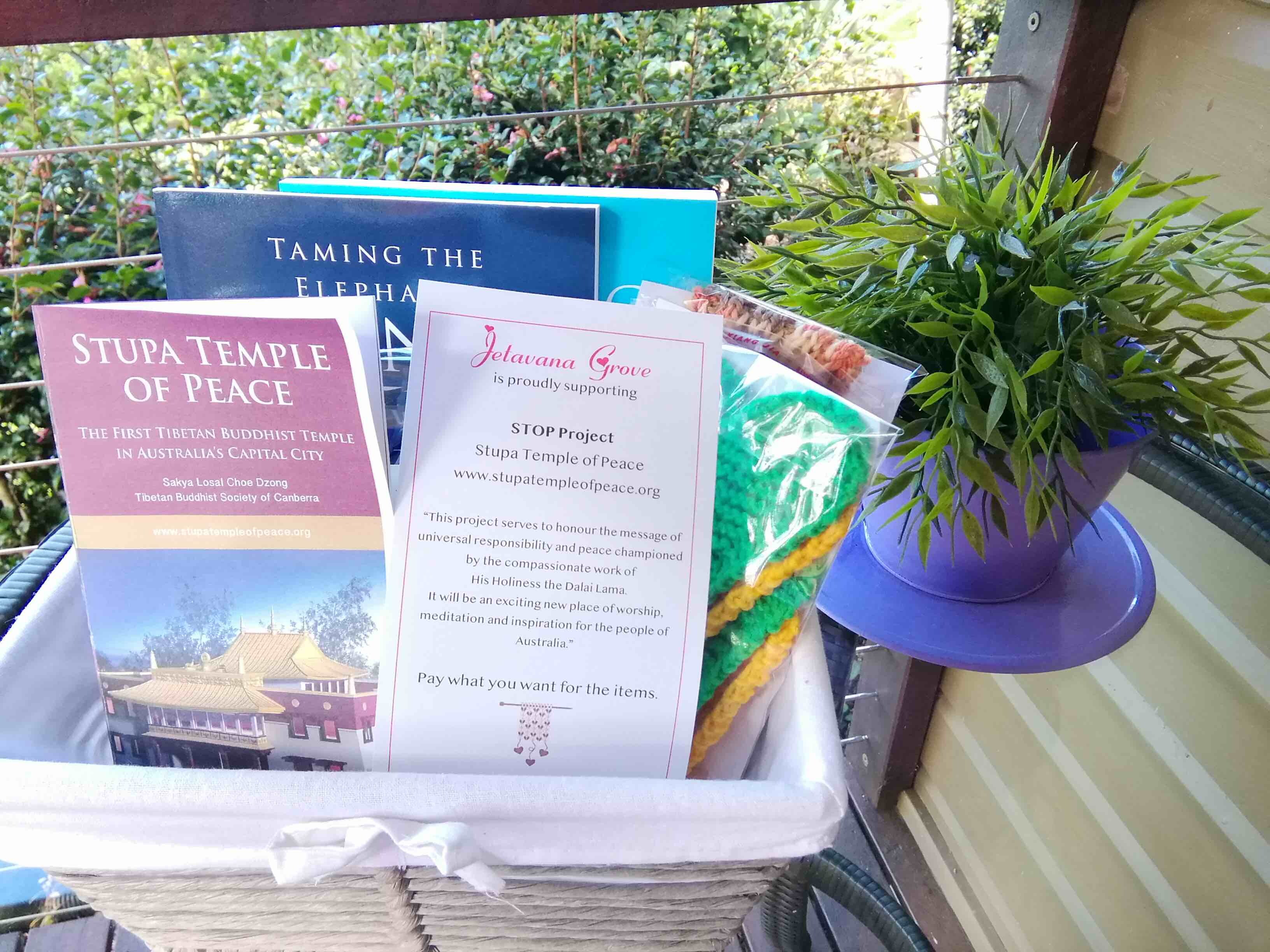 Jetavana Grove is proudly supporting STOP Project – Stupa Temple of Peace"This project serves to honour the message of universal responsibility and peace championed by the compassionate work of His Holiness the Dalai Lama.The construction of a temple is a rare occurrence and is said tobring special blessings to all connected with it."
When you come to stay with us you can choose your desired items ( books by Lama Choedak Rinpoche: 'Healing Relationships', 'Taming the elephant mind', knitted heart shaped prayer flags, coasters, bookmarks, headbands, wisdom cards in loving memory of Tammy Irvine, tsa tsas and much more) and you get to pay what you want. Your generous support and donations is needed and appreciated to ensure the completion of this project.
They make a special gift for yourself or your loved ones.
"Giving opens the door for receiving" Florence Scovel Shinn
PS. Tsa-tsas are a form of Buddhist art that has flourished for centuries in the Himalayas, most notably Tibet. Like many Tibetan sacred objects, they are iconographic forms of various buddhas. The making, offering, and sponsoring of tsa tsas is a powerful means of dispelling obstacles to one's practice and well-being.
#stopproject #stupatempleofpeace #LamaChoedakRinpoche #prayerflags #books #tsatsa