Authentic and Easy German Cheesecake (Schwäbischer Käsekuchen)
Ingredients
for the crust:250 g flour125 g unsalted butter, softened slightly75 g granulated sugar1 egg
for the filling:4 eggs100 g sugar4 tablespoons corn flour1 kg quark (a German cheese)1 pkg vanilla sugar2 tsp vanilla extractlemon rind250 g sour creamhandful of raisins
Preheat oven to 180 degrees Lightly grease the bottom of a 9″ round springform pan. Add in a parchment round, then liberally grease the parchment round and sides of pan.
For the crust: In a medium bowl, combine butter, granulated sugar, 1 egg and the flour with a spoon until combined. Refrigerate for 1 hour.Press into the bottom of the pan and lightly up the sides of the pan.
For the cheesecake filling: In the bowl of a stand mixer, cream together sour cream and the sugar with the paddle attachment until creamy, about 1 minute.
Separate the eggs – one bowl of whites, and one bowl of egg yolks, and add in the egg yolks to the cheesecake batter one at a time, beating well after each addition. Add in the quark. Beat in the vanilla sugar, vanilla extract, and lemon rind, followed by the corn flour. Set aside briefly.In another stand mixer bowl, beat the egg whites until stiffened, about 5-7 minutes. Fold the stiff egg whites into the cheesecake batter until fully incorporated. Pour the cheesecake batter into the prepared pan, add the raisins and smooth out the top.Bake for approximately 60-70 minutes, then turn off the oven and crack the door, leaving the cheesecake in the oven for 10 minutes. Gently remove the cheesecake and allow to come to room temperature before refrigerating for at least 2 hours to set and chill.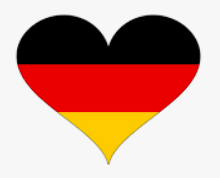 Thank you Ursula and Henry for a lighter, fluffier, and very delicious cheese cake recipe.
#cheesecake #recipe #schwäbischerkäsekuchen #recipes