The desire to create is one of the deepest longings of the soul.
Thank you for the support from near and far.Gratitude towards my mother in law Elisabeta, who knits with much love, spreading kindness and compassion to all beings.The unique love hearts prayer flags string together love and beauty creating the world we want to live in. Love and compassion alleviates all suffering, they need to be at the heart of how we respond to life challenges. I look forward to you joining the Knitting Circle.
with Love, Peace and Harmonyyour host 🙂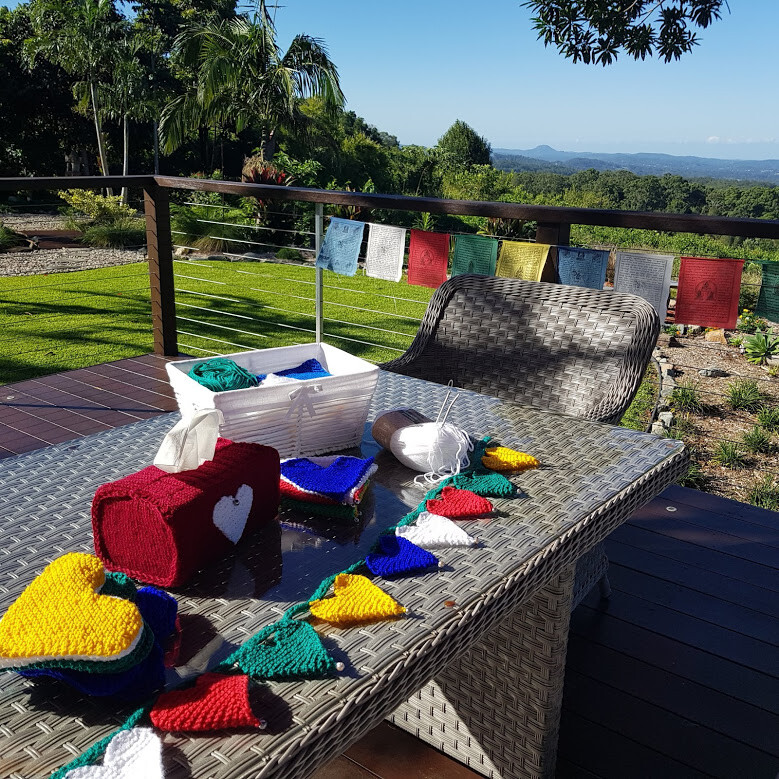 If I'm sitting, I'm knitting.
#knitting #prayerflags #love #harmony #peace